Friends of Tzafon Medical Center Association
Join the Friends of the Tzafon Medical Center, an extraordinary community of donors and influencers dedicated to realizing the vision of a leading medical center as a catalyst for regional development. For over four decades, our association has been devoted to developing and mobilizing resources for the Tzafon Medical Center to improve healthcare quality in northern Israel. Our work is based on a comprehensive understanding of the interplay between the medical center's development plans and the regional needs. Together, we have made significant progress in expanding accessible medical services and enhancing their quality. Our community represents the best of leadership and expertise in the economy and academia, contributing their experience and skills to promote high-quality healthcare in northern Israel. Become a Friend of the Tzafon Medical Center and support our mission to create a healthier and more prosperous region.
About Tzafon Medical Center
Tzafon Medical Center, located near the city of Tiberias, was established in 1955. At first, it's activity from wooden huts, given by the Finnish government to the young Israeli State, in exchange for shipments of oranges. Since its humble beginnings, the medical center has come a long way and now boasts state-of-the-art departments, clinics, and machines. As a leading medical center in the Galilee region, "Tzafon" embodies the diverse human fabric of Israeli society and operates according to the values of equality, compassion, and tolerance.
Committed to uncompromising accessibility to advanced medical services for the benefit of the region's residents and bridging the gap between the center and the periphery in healthcare services through the development of excellent medical and research centers, Tzafon Medical Center stands at the forefront of the healthcare revolution in the area.
The medical center has a broad regional influence both in terms of advanced medicine and improving the quality of life for its residents, as well as being the largest employer in the area. Soon, with the completion of the Helmsley Rehabilitation Center construction, an additional 600 jobs will be added, leading to the migration of new families to the area and economic growth. Tzafon Medical Center is committed to developing academic research, medical innovation, and excellence in the north, promoting a healthy lifestyle among socioeconomically disadvantaged populations.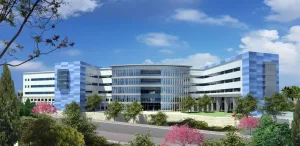 The Helmsley Rehabilitation Center is a project of the highest national importance. Its establishment is a significant milestone in the health map of the State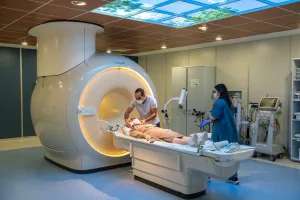 Nuclear imaging plays a pivotal role in patient care, providing safe, cost-effective, and precise diagnostic information for detecting diseases and improving survival rates. With the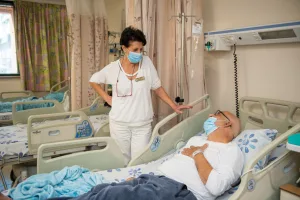 Support this project The Need Today, the department operates under space conditions that no longer meet the standard of quality patient-centered care. The main treatment